Hi everyone!
I'm so excited to share with you a new beauty routine I'm trying this month – and they're all the viral products we've been seeing all over TikTok including:
Maybelline Sky High Mascara
WASO Shiesado Moisturizer
First Aid Beauty Eye Duty Eye Cream
Anastasia Beverly Hills Brow Freeze
This is just a first impressions video and I'm trying it in front of you for the first time!
I will let you know how I love this products in February Favourites after trying it for the full month 🙂
1ST IMPRESSION TRYING VIRAL BEAUTY PRODUCTS
FEATURED PRODUCTS: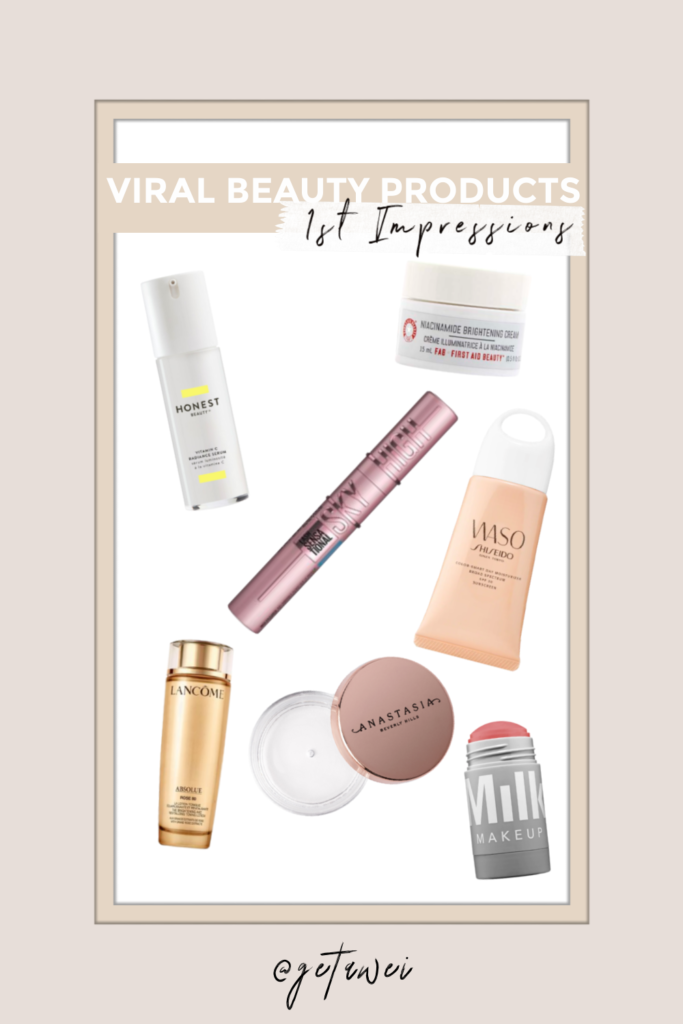 First Aid Beauty Eye Duty
WASO
Milk Makeup
ABH
Maybelline
CT Gloss
PLEASE FOLLOW US ON INSTAGRAM + YOUTUBE FOR MORE EXCITING CONTENT!
@sistersyouveneverhad everywhere!!!
Spotify: http://bit.ly/SYNHSpotify​
Apple Podcasts: http://bit.ly/SYNHApple
See you in my next video 😉
Join my secret community by registering your email on
https://lisawei.com/
Love,
Lisa