The following are all of my ultimate favourite toners and why I love them! I have this categorised separating morning & night. I ordered this from favourite to least but keep in mind they are all still favourites so "least" is still loved extremely!!!! The ones I don't like are not even included.
All items have been thoroughly reviewed and loved but please read the description in case you are sensitive to fragrance.
Purpose of toners and why I use it:
To remove any last traces of dirt, grime, or impurities stuck in your pores (aka last second cleanse)

Balance your pH level

I also like to use toners in the morning to wipe away some dead skin cells/hair after I shave my face everyday. You can watch

how and why I shave my face every few days here

Toners are often confused with the purpose of

essences

and I would say that the main difference between toner vs. essence is that toners are more about the "extra cleanse" whereas essences really help prepare your skin for the next steps including

hydration

and will include more antioxidants and vitamins.

If you have to skip between toner vs. essence, Korean skin-care would label essences as more important
How to use toners:
Pour onto a cotton pad and wipe on your face OR

I like this option in the morning

Spray directly onto face

I like this option at night
This toner's not for the weak. And by that I mean that it's also a chemical exfoliant – it will exfoliate your skin, brighten AND tighten your skin. DO NOT USE THIS THE MORNING AFTER RETINOL. Make sure you also put on SPF afterwards!!
Same purpose as above (to exfoliate and gets rid of skin texture), but this one comes in a nice package with wet pads already! Also great for preventing ingrown hairs 😉
Probably one of the most UNDERRATED TONERS in the world. It's so great for people who have acne prone skin and all my friends that usually break-out have stopped with this product!!!! One of my faves from dermalogica!!!
This toner is so hydrating and it just seems to be such a great alternative in the morning if I'm not using a chemical exfoliant. You can definitely use this at night too but I happen to love it for morning!!!!!! I also love using this after I shave my face with a cotton pad because usually that's when my face is extra stripped and needs hydration!!
Ok if you're looking for a toner before make-up… look no further because here you go. This toner preps your skin so well by minimising your pores so such a great product before make-up!!!
This is probably my favourite winter toner because it is SO hydrating and it seems to almost be a toner+essence+serum combo. I love using it with a cotton pad. There's fragrance with this product but otherwise… OMFG… WINTER TONER FOR SURE!!!
SUCH a new favourite but this is probably one of my favourite night time, hydrating, light, toners. This one has a very watery-texture and great to spray on your face. It's filled with antioxidants. I love it so much omg. Also supposed to help reduce fine lines!!!!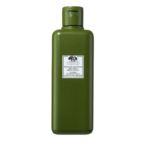 YO THIS TONER has been my winter toner for FOREVER. I also have the huge bottle so it lasts me FOREVER. It's soooo gentle on the skin especially for me in the winter because I have eczema. I personally changed the cap to a spray cap to make it easier to apply!!
Probably one of the bougiest toners I've ever used but was it worth? YES. Smells amazing and a little goes a long way. You can also tell that it's super hydrating the second it lands on your face. It helps with anti-aging as well and the formula is dedicated to also keep pollution away.
This toner's pretty good but I included this SPECIFICALLY in the mini version because this packaging is absolutely AMAZING. After finishing this product, you can still refill this with any of the toners above that are more for "sprays" and it is my one go-to toner travel case that I have with me at all times.
CHECK OUT THE OTHER SKINCARE PAGES:
Toners
Essences
Serums
Moisturizers
Creams
Oils