Hi everyone!!
I've been growing my Mejuri ring collection and I've finally gotten enough (for now… LOL jk kinda not really) to show you guys how I stack them!! I'm so in love with all my pieces and hope you grab some inspo from them 🙂
HOW I STACK MY MEJURI RINGS | Mejuri Ring Collection
FEATURED PRODUCTS: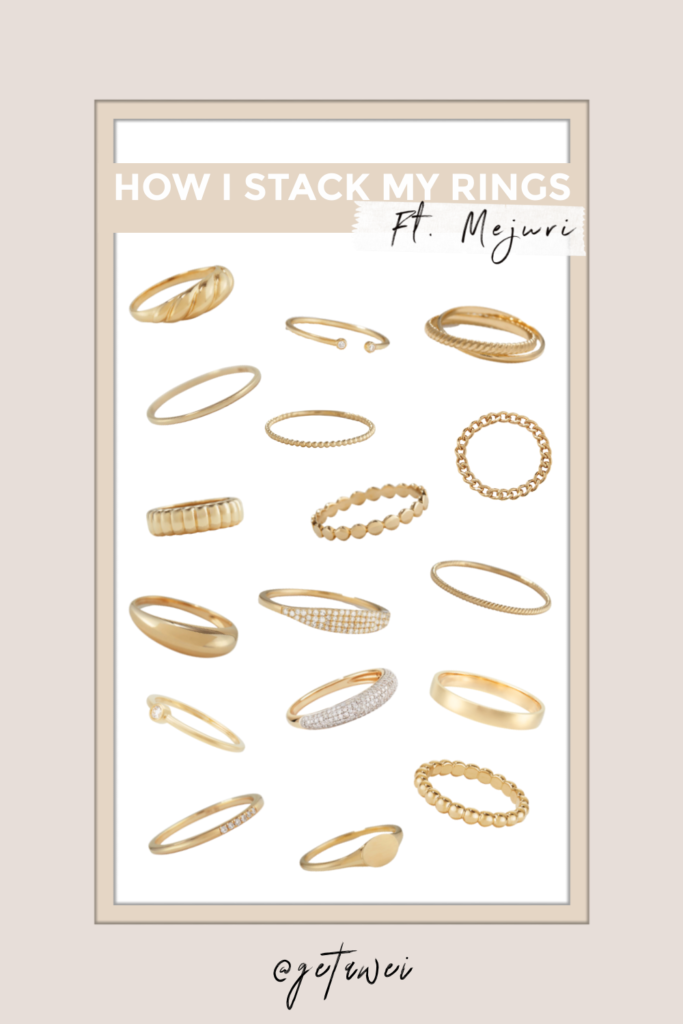 10% off everything Mejuri: http://edit.mejuri.com/getaWEI2020
​
ITEMS MENTIONED (all solid gold):
– Diamond Pavé Ring
– Diamond Dome Ring
– Beaded Ring
– Solo Diamond Ring
– Signet Ring w/ Initial
– Charlotte Ring
– Bold Stacker
– Diamonds Open Ring
Others mentioned (gold vermeil):
– Croissant Ring
– Boyfriend Stacker
PLEASE FOLLOW US ON INSTAGRAM + YOUTUBE FOR MORE EXCITING CONTENT!
@sistersyouveneverhad everywhere!!!
Spotify: http://bit.ly/SYNHSpotify​
Apple Podcasts: http://bit.ly/SYNHApple
See you in my next video 😉
Join my secret community by registering your email on
https://lisawei.com/
Love,
Lisa