If you've been keeping up with me (instead of the Kardashians), you're probably aware of the fact that I'm pretty broke right now due my unhealthy spending habits (aka symptoms of a shopaholic). Well… I'm happy to say that one of the first steps towards recovery is awareness and let me tell you, I am fully aware of my issues (I'm talking about my shopping issues BTW so if you're thinking about some other issues I have then… well… that makes me very sad). ANYWAY, I've decided to take matter to my own hands and work as much as I can so I don't end up working in the black market because a 5″2 (I grew an inch #Proud) person like me will never survive (HOWEVER… when I think about it, I feel like I would be the perfect person to work in the black market because who would ever accuse me of ever doing anything?! *insert puppy eyes/innocent smile/hair twirl/you name it* except maybe after the above statement)
What I was really trying to say in the above paragraph is that since I've been working so much (to the point that I got overtime pay #Yay #ATimeAndAHalf #ImRichNow #JK #IWish), I haven't really had anything to write about… #NoLife. Unless if you want every post to be "Dear Diary, today I went to work. Then I went home." "Dear Diary, I went to work again." "Dear Diary, I am now calling my workplace my home." #WhoWouldntWantToReadThat #LetsBeReal
Actually… now that I think about it, I went to Milestones yesterday with Jessie and Tiffney for their Girls' Night Out so I technically did go somewhere other than work… (Jessie got drunk after 1/2 a bellini BTW #LightWeight). Unfortunately, I don't have any pictures to share because I was dumb enough to leave my memory card behind so all the pictures that I thought I took I didn't actually take #BloggerFail.
So besides that mini getawei to Milestones, I don't have much else to write about… but since I desperately want to write about something because it's been quite quiet and I definitely don't like quiet, I've decided to share my three Top 3s (Favourite Whatevers) of the past week. If you're interested. So if you're not… stop reading. Like right now. Stop. Why are you still reading? … you must be interested. #WTFJustHappened
TOP 3 FAVOURITE SONGS
**Once again, I'd like to state that this is for this week because if you actually ask me what my all time favourite 3 songs are I really can't tell you** (cause there's too many too choose from not because I'm keeping this a secret. #WhyAmISoAwkward #GonnaMoveOnNow)
1. WRITTEN IN REVERSE – TIESTO FT. MATTHEW KOMA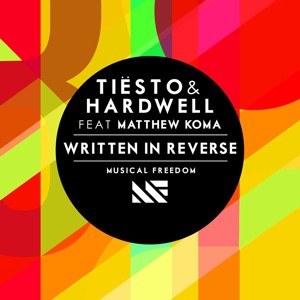 Not like this should be a surprise to anyone because it's Matthew Koma. Like Victor says, he leaves you in a coma 😉
Take a listen here.
2. LATCH – DISCLOSURE FT. SAM SMITH
Okay so is anyone else absolutely obsessed with Sam Smith?!?!?!? His voice… it's one of those "I can't even" moments. Seriously. Where did you come from?!?!?! I don't usually use lame pick up lines but damn, did it hurt? When he fell from heaven…? 😉 #ThisIsWhyImSingle
Listen here.
3. WINGS – BIRDY
I sort of lied. I shouldn't really have put just this song because all of her songs in her new album is like… (insert something irresistible) (try to not let it be a 3 letter word). This might be why her face is taking up the featured photo of this post. Instead of blabbing, just listen to her entire album here.
TOP 3 FAVOURITE NEW THINGS I'VE ADDED TO MY BUCKET LIST
1. GET MY CLASS 5'S AKA MY FULL LICENSE BECAUSE I'M SAFE DRIVER (OR TRY TO BE)
I got my N (aka G2 for those Ontario readers) a year late so this year I'm finally qualified to take my exam #HURRAY. (You should be either really excited or really scared)
2. CONVINCE MY COWORKER TO LET ME RIDE ON THE BACK OF HIS MOTORCYCLE
So there's a new guy at work called John #NotMyBrother who owns his own motorcycle. Obviously it's my responsibility to try and convince him to take me on a joy ride because it's the right thing to do.
3. LOSE THE FLAB AND GET SOME ABS
I can't really take credit for that clever line because it was really my coworker (and part-time lover) Andrea who thought of it this morning. But yeah… after pigging the heck out in Taiwan I'm dealing with some lack of self-esteem #ButIJustCantSeemToPutDownThatOneLastSliceOfPizza.
TOP 3 FAVOURITE THINGS TO COMPLAIN ABOUT
1. I CAN'T EAT THAT FAST
What I can never understand is how someone can eat so fast. Sometimes, I would have the exact same food as the person beside me and we would have the same starting time but… I end up eating 10x slower. You might not think this is important but when your lunch break is only 30 minutes and eating becomes a workout… it's a problem. I CAN NEVER FINISH MY FOOD. Then, I get hungry for the rest of the day. WHO HAS A SOLUTION TO THIS?!?!
2. I CAN'T WAIT UP BUT I CAN'T FALL ASLEEP
This is something I'll never get. I fail to wake up in the morning but I also can't fall asleep at night. WHAT THE HECK?! Can you trade?!
3. THAT ONE TIME
LAST THING THAT I LOVE COMPLAINING ABOUT.. is when you always, always, always, always, do something, but that one time you don't do it, something else happens that throws you off. My favourite complaint when it comes to situations like these is that one time when I consciously decided not to put my face on for my 6 hour flight from Toronto to Vancouver (even though I usually apply make-up whenever I leave my house) I meet Patrick freaking Chan. Maybe if I had a face on that day I would be married by now. Seriously. #DramaQueenHour
Hopefully your summer's a lot more fun than mine!!!
Love,
Lisa
PS. When I started typing this post and was bragging about my baby steps towards being a recovered shopaholic, it was the day before I found out about the Aritzia Clientele. So… today I broke my bank account again. #HiEveryone #ImLisa #AndImAShopaholic #HiiiiiiiiiiLisssssaaaaaaaaaaaaa