I recently posted the quickest morning routine on TikTok LOL – if you don't follow me, click here! Filming this actually kinda gave me a panic attack because I was trying to do the voice recording SO QUICKLY but anyway….
This is my morning routine and has been for awhile now! Sometimes I switch the products but the TYPE of products never change. These are just some of my recent faves.
Here are the products that I've used!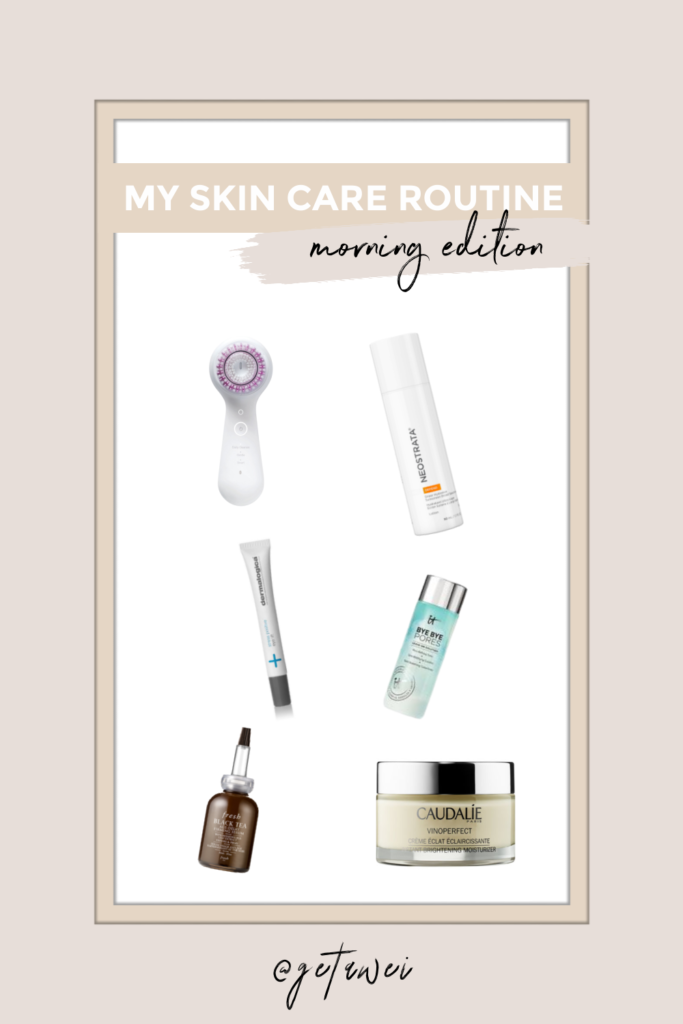 1// Clarasonic 
I use the Mia 2 but that was the OLD version (I've had mine for almost 6-7 years now so I'm linking their new one)
***PSA CLARASONIC IS SHUTTING DOWN OFFICIALLY ON SEPT 30, 2020 SO EVERYTHING ON THEIR SITE IS 50% OFF!!!****
https://bit.ly/3fRIYzR
2// Amore Pacific Treatment Cleansing Foam 
This is my favourite morning face wash to go with my Clarasonic! I also love the smell of this one hehe.
US Link: https://bit.ly/2E76xH1
CAD Link: https://bit.ly/3ju4JI2
3// IT Cosmetics BYE BYE Pores Toner
This one minimizes pores so AMAZING for before your make-up!!
US Link: https://bit.ly/30xT6Y7
CAD Link: https://bit.ly/32F2VWX
4// Fresh Beauty Anti-Aging Serum
I love how this comes in such a big container because serums are what I use up the quickest!! (Mine is red because of their Lunar New Year packaging but the typical packaging is black!)
US Link: https://bit.ly/30zlAAB
CAD Link: https://bit.ly/2CBP3lv
5// Dermalogica Eye-cream
This eye-cream actually has a cooling effect because of its applicator!!
US Link: https://bit.ly/32ENwFX
CAD Link: https://bit.ly/39g2iUZ
6// Caudalie Moisturizer 
This is one of the new releases and honestly one of my favourite products from them!! This is basically their night cream in a lighter weight formula. Love it!!!
US Link: https://bit.ly/2E6WBx9
CAD Link: https://bit.ly/2WDIupq
7// Neostrata Sunscreen
I've mentioned this product before but this packaging is SO ON POINT and also the application is so much nicer than a lot of other greasy sun screens out there 🙁
US Link: https://bit.ly/3jsHq1y
CAD Link: https://bit.ly/2E7asUf