It's that time of year, my babies. The Sephora sale is hitting the market and LET ME TELL YOU exactly how to shop.
For those of you who don't know what I'm talking about (is your roof a rock because clearly that's where you've been living under), the Sephora sale happens about twice a year (unless you know someone who works at Sephora and can hook you up with a Friends & Family discount early #ThanksCarlaLoveYou) and individuals from all over the world save up for this occasion #DramaQueenHour. This year, word on the street is that it will begin on Nov 1-11 so mark your damn calendars people because the next one won't be coming until spring.
Before I give you detailed list of what you NEED (yes, I said NEED, not want), let me give you a few pointers first.
IMPORTANT MUST READ TIPS
Start your list early and start putting this sh*t in your baskets. DID YOU NOT HEAR ME when I said "individuals from all over the world save up for this occassion"?! Let me tell you, things will be flying off of the shelves left and right so you don't want to be one of those suckers that miss out because you were SLOW and the item you want is sold out. This will be especially embarrassing for you since you've got got this lovely blog post telling you exactly what to do (and other people might not have access;)). When Nov 1 hits, all you gotta do is CHECKOUT. BAM. This is how you rule the world, let me tell you.

Reload on your staples. I don't care if you are "not done" your moisturizer – if you think you're going to run out before spring then put it in the basket because you don't want to regret it later

Buy your Christmas gifts now. Sephora has already nicely put out gift packages and NOW IS THE TIME TO DO YOUR CHRISTMAS SHOPPING. AT A DISCOUNTED RATE. Whenever I see people buying gifts from Sephora after the sale I'm like… dude you were not prepared. <— don't be this person. BE THE SMART PERSON YOU ARE. LIVE AT YOUR MAXIMUM POTENTIAL.

Do your research. Now is the time to research what you're missing and what products are good for that said thing you are missing. Eg. this blog post will probably be pretty good for you (if I say so myself) but also WATCH THOSE TUTORIALS, WATCH SKIN CARE VIDEOS, GO TO SEPHORA AND GET YOUR SHADE MATCHED. DO WHAT YOU GOTTA DO. You gotta take care of yourself in this world.

Buy now, return later. First of all, this shouldn't even be happening because you already did your research right? You already went to Sephora and tested things out? Anyway, if you don't have the time, no worries. Buy the foundation you want in the colour you think is closest to you and exchange it later for the right one.
Anyway, now that the important tip section is over, let's get to the juicy bit of the post which is: WHAT EXACTLY DO I NEED?!
(These are all the items that I personally have tried and loved and are new this year; I will include some other ones that are "hyped" that I haven't tried either). I'll be seperating the list between Skin Care, Make-Up, and GIFT SETS for everyone trying to buy gifts for Christmas.
WITHOUT FURTHER ADO… HERE GOES
Disclaimer: Please make sure that the below items work with your skin type (oily, combination, dry)
SKIN CARE
*All pictures and names are clickable and will take you directly to the Sephora page!
Truly you guys, make up is nothing without a good skin care routine so here is a list of my favorites this year from Sephora.
Oil Based Cleansers (to remove make-up and wash your face at the same time)
If you are still using facial wipes to take off your make-up… you're living in the wrong era, my friend. Welcome to the world of Oil Based Make Up Removers where it is way more environmentally friendly and oh yeah, super gentle on your skin. Here's my fave from Sephora:
I never really knew to exfoliate my skin until I MET THIS PRODUCT. Sort of like a serum in a sense that it helps absorb all the rest of the good stuff that you'll put on your skin later. I highly recommend this one!!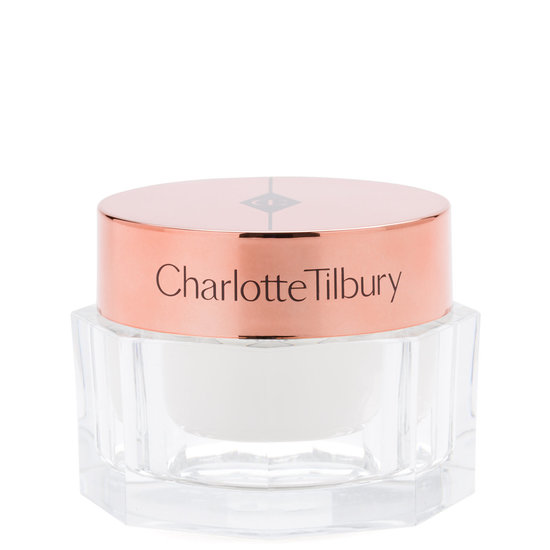 Here's a list of Skin Care Best Sellers from Sephora as well if you want to check that out!
MAKE-UP
You can't tell from this blog post but I actually saved this section for last only because I LOVE MAKE UP and I have WAYYY too many favourites that I'm probably gonna end up only saying a few because I can't even decide without bombarding you guys with information. Here's the best and newest that hopefully you guys haven't had on your radar (and if it's been around for awhile, I just gotta say it because YES, IT IS THAT GOOD).
I don't even know how to start with this foundation. First of all, all of Charlotte Tilbury products are honest to God amazing to the point you wonder if she is God herself but anyway, this foundation is a SELL-OUT. It applies AMAZINGLY and it is definitely more on the heaviER coverage end compared to her other foundations from before (I also REALLY love her Light Wonder for lighter coverage foundation and her Flawless Filter – I've said this a million times if you have followed me for awhile).
Okay so following the Charlotte Tilbury train, her lipsticks are AMAZING but the most iconic is probably her pillow talk shade and her lipliner. When I saw this kit on Sephora I was like… this is honestly such an easy sell for anybody because it has both.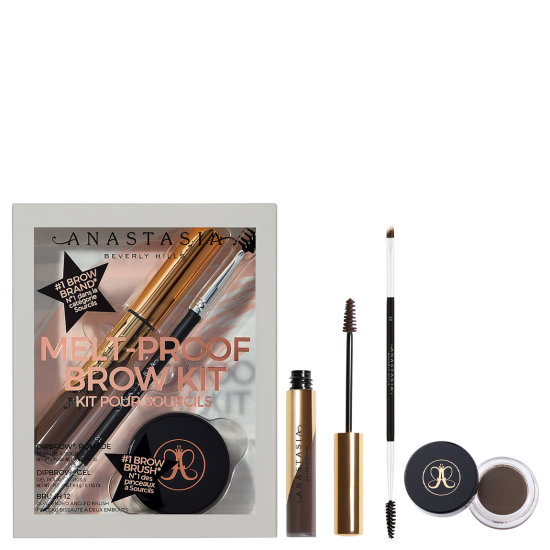 This is another iconic product – I'm sure many of you already use it but if anybody needs a refill THIS IS SUCH A FREAKING STEAL. $39 for the value of $66!!! If you DON'T already have it… I honestly don't care who you are, what your dog's breed is, if you're vegan or gluten free, YOU NEED THIS PRODUCT. If I was able to use this on my boyfriend's grandmother's eyebrows for his sister's wedding… you can use it too. Don't give me that "it seems unnatural" bull crap. You can make it look natural 😉
As I'm typing this I swear this product is already selling out before the sale but whatever, I have to write this for the sake of you. First of all, this particular lipstick (and also the Charlotte Tilbury Lipsticks) are some of the best lipsticks on the market. And the fact that it's $15 right now (already on sale) AND you get an additional 20% off?! Should we go to jail because clearly we are robbing them.
The particular shade I've gotten so many questions about (usually this means like 3 people have asked but I kid you not, when it comes to this lipstick I've legit gotten like FIVE (oh em gee I know) questions which is almost double what I usually get so it's a really big deal) is called HONEYCOMBE (really hoping it doesn't sell out). Even if it does, all the other colours are really great too so I highly suggest you check it out!!
My favourite lip gloss. Period. It gives that minty cooling effect making you believe that you are healing your lips, gives you a lip filler without actually having to pay for one, and oh yeah, it doesn't dry out your lips. Some lip glosses make my lips feel so dry afterwards but this one actually feels like you've put all of Earth's H2O in your system.
I used to be all about the eyeshadow palettes that have over 20 shades but lately I've been loving mini eyeshadow palettes. First of all, the simplicity of it when you're doing your make up and you don't have to choose between a million shades like what if we make the wrong choice what's going to happen to us #DramaQueenHour. But also, SO EASY to carry around for travel. This has been my go-to palette this year – I even used this as my main bridesmaid make-up look using only this simple eyeshadow palette!!
Okay so if you follow me on my stories you know I was fan-girling HARD when I got this item. I'm not even joking, this is actually one of the best mascaras out there (for me) because it actually CURLS your eyelashes and makes it stay up. When you have pointy eyelashes like mine that are also short (worst combo ever), this was a lifesaver!! This is now my go-to everyday mascara.
Here's a list of Make-Up Best Sellers from Sephora as well if you want to check that out!
FRAGRANCE
GIFT SETS
Disclaimer: I haven't used all the gift sets here (unlike the products above I have used all of them!) but these are just recommendations based on research & value.
Personally I feel like this is a great time to get started on gift shopping just because 1) you're saving money, 2) you're getting a head start, and 3) you might be able to snatch these before they're gone!
Even if they're not for someone else… some of these gift sets offer REALLY GREAT VALUE if you are trying to buy multiple things for yourself.
A lot of the below gift sets are Benefit because they offer the BEST savings – they have full-size products sometimes for the price of 1 or 2!
BENEFIT COSMETICS I'M HOTTER OUTDOORS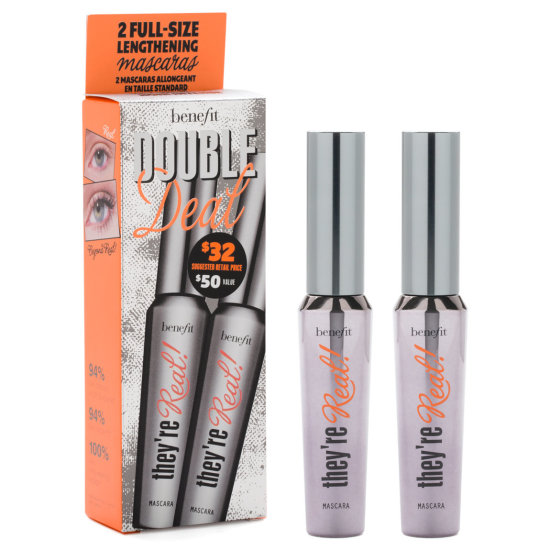 Anyway.. that's all my list for this year but if you want any specific recommendations, please don't hesitate to DM me at @getawei on Instagram! I have a recommendation for each category but I wanted to keep this list short (lool sort of failed but whatever) to the reallllly good things to look out for.
Hope you enjoyed this post!
Love,
Lisa